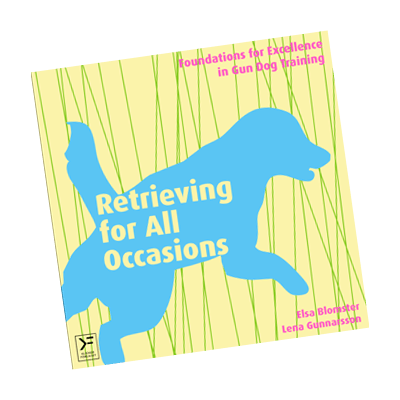 "A great book that probably is a goldmine for modern thinking gun dog trainers, but that deserves to find a wider audience among dog sporters and others who wish to have fun with their dog" 5 out of 5 dumbbells by Swedish dog magazine "The Working Dog".
Read more
Welcome to Retrieving for All Occasions!
Retrieving for All Occasions is our book where we write about retrieving training for gun dogs and clicker training. On our webpage you can read more about the book, gun dog training with clicker and follow our blog where we write about the training with our dogs. If you want a quick introduction to gun dog retrieving, read the page called Gun Dog Retrieving – there you will find explanations, videos and pictures of all parts of the retriever and spaniel work.
Retrieving for All Occasions was published in Swedish in December 2012. The English version will be available as a printed book in June or July 2015.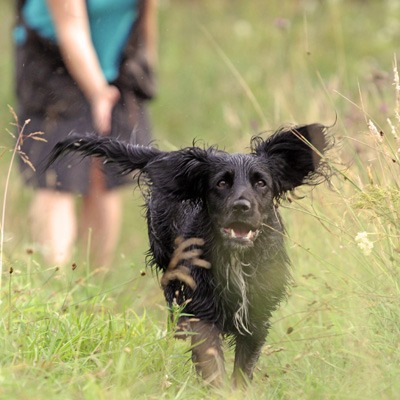 We give classes in gun dog training; foundation classes, intermediate classes and special classes with focus on for example heelwork and the stop whistle.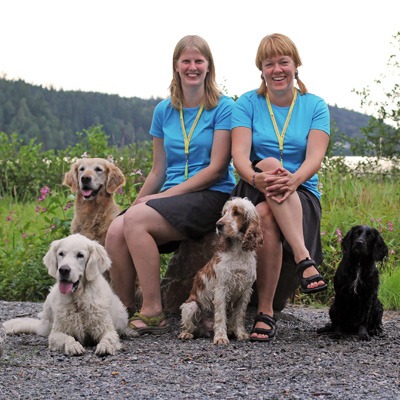 In our blog you'll find training tips with photos and videos. Ypu'll also find information about what's going on, for example new classes or special offers.